A Natural-Looking Smile
Porcelain dental veneers from our Victoria dentists can be an effective and non-invasive option for improving the appearance of your smile.
What are porcelain veneers?
Dental veneers are ultra-thin shells of tooth-coloured porcelain that are bonded to the fronts of the teeth to help mask discolouration, brighten teeth, and improve the overall appearance of your smile.
Veneers require little or no anesthesia, making them a relatively easy way to help improve the appearance of your teeth.
Porcelain veneers are extremely thin, but they are also highly resistant to staining from coffee, tea, or even cigarette smoke. They bond tightly to the tooth, helping to give a natural and aesthetically pleasing appearance.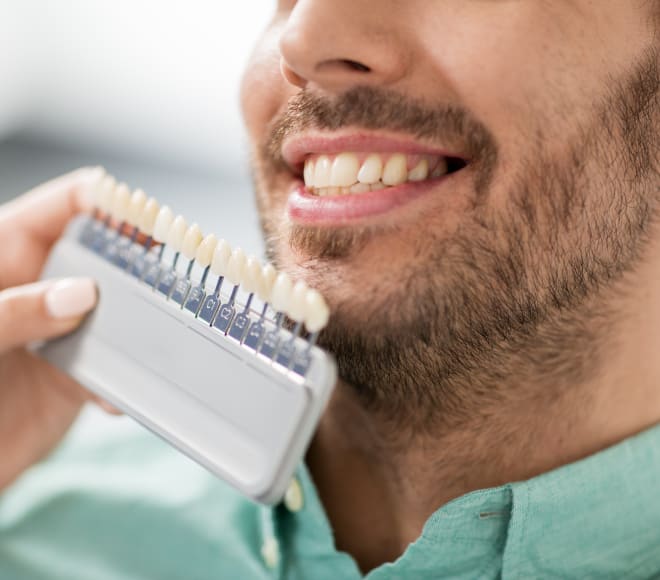 Why choose a porcelain veneer?
Veneers are a more conservative alternative to dental crowns when it comes to changing the colour, size, or shape of a tooth. They can mask stains that cannot be removed with teeth whitening treatments and can help to make teeth look more even.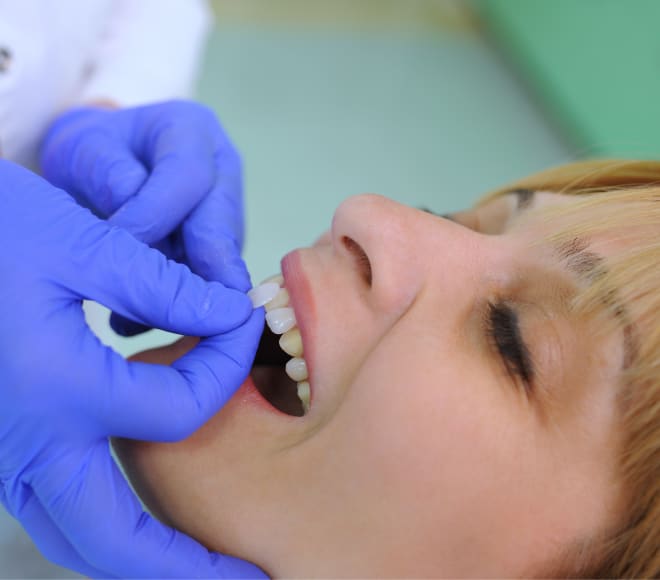 Results After Treatment
Upon close inspection, it will likely be possible to see very slight variations in the colour of porcelain veneers compared to the rest of the teeth.
However, this occurs even in natural teeth, and will not be noticeable to the casual observer. 
Porcelain veneers very closely resemble the appearance of clean healthy teeth, helping to provide patients with a natural looking smile. 
You may want to consider a course of teeth bleaching prior to having porcelain veneers placed so that the colour of the veneers is matched to a whiter, brighter shade.