The First Step in Prevention
Regular checkups and hygiene cleanings from our Victoria dentists and hygienists can help to keep your mouth healthy and free from decay and gum disease. 
Cleanings & Checkups
Professional hygiene cleanings to help maintain the health of your teeth and gums.
We recommend you visit your hygienist once every six months, or as prescribed by your dentist, depending on your needs.
The recommended frequency of your visits is determined by a combination of genetic factors, the thoroughness of your at-home hygiene oral routine, and the overall condition of your teeth and gums.
If you have existing gum disease or a high risk of tooth decay we recommend that you visit your dentist more frequently to ensure the condition of your teeth and gums does not deteriorate.
If your overall oral health is generally good we recommend visiting your dentist every six months.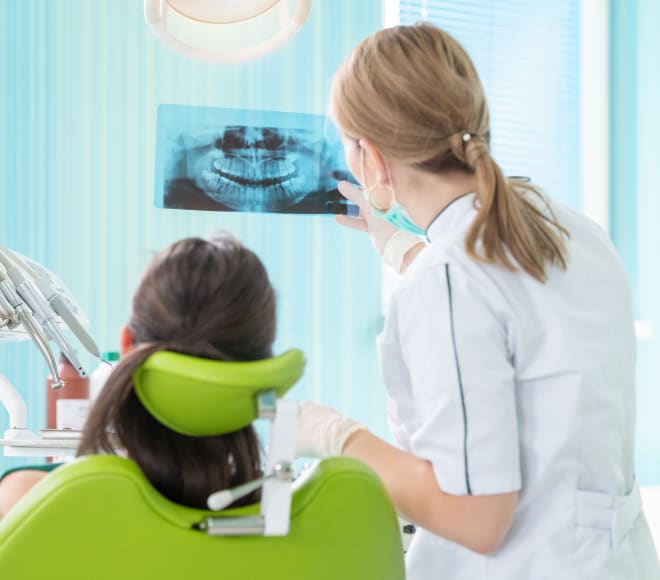 Periodontal Disease & Your Health
Periodontal disease, also called gum disease, is one of the most common diseases among Canadians. Despite your very best efforts in maintaining your oral health, gum disease may still develop. Depending on the severity of your gum disease, gum therapy treatment may be required to restore your oral health.
What are the signs of gum disease?
In the early stages, you may not even be aware that you have gum disease since there are often no symptoms at all. However, as gum disease becomes more severe symptoms may begin to become apparent, including:
Sore gums
Swollen gums
Red or purple gums
Receding gums
Bleeding gums
Persistent bad breath
Prevention First
Our team at InHarmony Dental Care strongly believes that preventing oral health problems is always better than treating an oral health condition once it develops.
Every smile is different which is why our preventative care offerings are tailored to care for each individual.
That said, routine examinations with our Victoria dentists typically consist of the following elements:
an oral cancer screening
an examination of the teeth, gums and soft tissue
an examination of your jaw joints and how the teeth come together (occlusion),
any required x-rays/radiographs,
teeth cleaning (scaling/rootplaning) and
caries prevention treatment (fluoride applications, desensitizers, oral hygiene instruction).